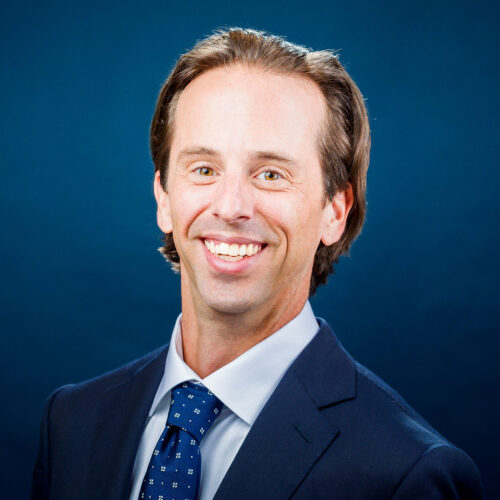 Russell is one of two fifth-generation Texas lawyers—the other being his sister Emily. His great-great-grandfather — also named James Russell Frost—practiced Texas law in the 1800s and later served as a member of the Texas House of Representatives. Virgil T. Seaberry, Russell's great-grandfather, served as State Bar President from 1957-58. And Russell's father Jim Frost, a Board Certified civil litigator, served on the Supreme Court of Texas Board of Disciplinary Appeals for nine years. Without a doubt, practicing law runs in Russell's blood.
As an experienced trial attorney, Russell represents individuals and small business owners (less than 50 employees) in civil matters including premises liability, personal injury, breach of contract, products liability, property disputes, probate matters, and DTPA violations. He has worked on over 100 cases from justice court to federal court, and he handles litigation matters from first demand to trial and appeal. While prosecuting cases for the City of Lubbock, he received favorable verdicts in all jury and bench trials. He is admitted to practice law in the State of Texas and in the United States District Court for the Western and Eastern Districts of Texas. He graduated summa cum laude from the Texas Tech University, School of Law.
Russell is also a licensed paramedic. While working for Bastrop County from 2001-06, he responded to hundreds of emergencies from heart attacks and strokes to fatal car wrecks, fires, dog bites, and work-related accidents. He knows first-hand the pain, suffering, and anguish these single moments can cause over a lifetime. Additionally, his experience in the field of insurance defense gives him the inside track in negotiating with insurance companies in the course of prosecuting personal injury claims.
In his spare time, Russell enjoys running, cycling, spending time with his dog Zira, and rooting for the Houston Astros and the Texas Longhorns. He claims to be a decent pool player, but the evidence suggests otherwise.
Professional Background:
Briefing Attorney for the Honorable Sandee Bryan Marion, Fourth Court of Appeals
Of Counsel, Law Office of Emily Frost
Education:
Juris Doctor, Texas Tech University School of Law (2009)

summa cum laude
Phi Delta Phi Honors Fraternity

Bachelor of Arts, University of Texas at Austin (2004)
Activities:
American Bar Association
Austin Bar Association
Texas Young Lawyers Association
Austin Young Lawyers Association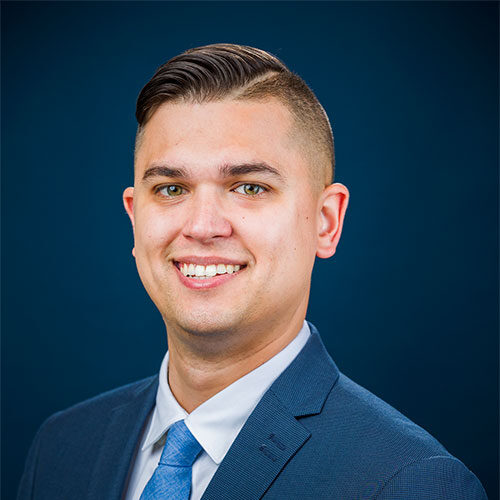 Forrest is a graduate of Baylor University School of Law in Waco, Texas. He joined our firm as a law clerk in the Summer of 2021, and is now an associate attorney with the firm.
Originally from The Woodlands, Texas, Forrest graduated from the University of Texas at Austin in 2014 with a B.A. in Philosophy. After college, Forrest worked in the music industry as a professional audio engineer, serving as the head recording engineer at Stinson Studios in Austin, Texas, as well as teaching an audio production class at The Recording Conservatory of Austin. His experience in the music industry––specifically issues related to songwriting agreements, copyright, licensing, and distribution––influenced his decision to attend law school. Forrest is also a certified paralegal, having obtained his certificate from the University of Texas at Austin prior to enrolling at Baylor.
Forrest's hobbies include playing inline hockey, playing and producing music, spending time with his pair of pet Holland Lop rabbits, and paddle-boarding on Ladybird Lake.
Forrest's practice areas include property matters, contract matters, general litigation, personal injury, consumer protection, probate, and bird law.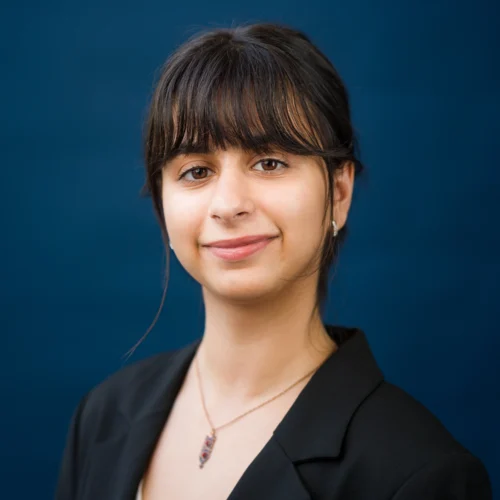 Niki attends the University of Texas at Austin where she studies psychology with a minor focus on government.  Aspiring to be an attorney, she is also on the pre-law track. In addition to her studies, she is an officer for Minority Women Pursuing Law—a pre-law organization at UT Austin.  She is also a policy intern at the Texas Advocacy Project. Niki joined our firm as a receptionist in 2022 and is now our firm legal assistant.   
In her free time, Niki enjoys playing basketball, writing books, playing the piano, cafe hopping, and hiking in Austin trails.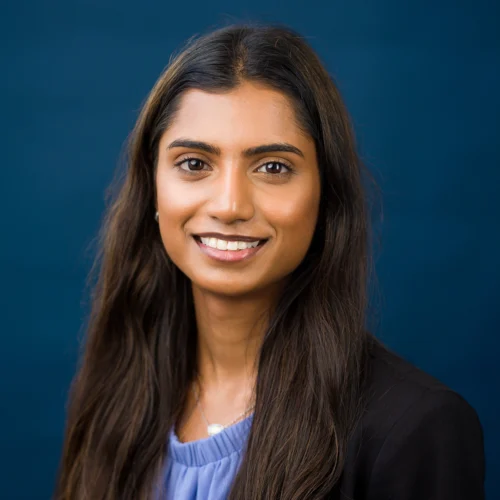 Aashika attends the University of Texas at Austin where she is working towards a B.A. in history and a minor in business administration. Upon graduation, Aashika plans to attend law school and pursue a career as an attorney.
While she has lived everywhere from California to Seattle, Aashika grew up mostly in Dallas, Texas. There, she pursued a mentorship at Chandler and Shavin, PLLC, where she learned about working with civil rights cases. Aashika also got a glimpse of juvenile law with an internship for Judge Cynthia Wheless at the 417th District Court in Collin County.
As a writer for the Coalition Journal and the Chapman University Undergraduate Law Review, Aashika spends a great deal of time studying the impacts the criminal justice system has on marginalized communities. She is also an event coordinator for the Texas Bluebonnets, and a member of Minority Women Pursuing Law–an organization dedicated to helping women break into the legal field.
In her free time, Aashika likes cooking and baking, exploring new coffee shops, Netflix marathons with her friends, and trying out locally-owned restaurants around campus.
The Law Office of Russell Frost was founded in 2011 with the idea that top-notch legal services should be available at a fair and affordable price. The high rates and competitive atmosphere of big city law firms can leave some clients without options. The Law Office of Russell Frost is different. We do everything we can to make sure your legal needs are met at a price you can afford. We rely heavily on our past clients to recommend our services, and therefore, we are not satisfied until you are satisfied. Please take a moment to bookmark this page and save our contact information. We want to be your first call whenever a legal matter arises.
Contact Us
Request a Confidential Consultation